Prospect Reginald Preciado is in the spotlight
The Chicago Cubs are not having the best time right now.
After starting the season positively, they have lost nine of their last 10 and are 43-44 on the season, 8.5 games behind the Milwaukee Brewers for first place in the National League Central. They are a far cry from the 2016 squad that won the World Series in seven games and suddenly look more like a rebuilding team than a contender, despite the home-run hitters they have on their roster.
For all of their recent struggles, they have a serious bright spot in 10th-ranked prospect shortstop Reginald Preciado, the future of Chicago's club.
Preciado is an 18-year-old switch-hitter from Boqueron, Panama; he was acquired in a trade with the San Diego Padres last December, along with pitcher Zach Davies and three other prospects, for Yu Darvish and Victor Caratini. He is the most highly-touted prospect of the haul and figures to make his way to the majors within the next few years.
Preciado rose to prominence as Panama's top prospect in the 2019 international class, eventually signing with San Diego for a national record of $1.3 million. It was there that he participated in instructional leagues but never made his first professional appearance until he was sent to the Cubs.
The Panamanian-born infielder has flexibility defensively and is projected to move to third base as he packs on muscle to his 6-foot-4, 185-pound frame. Preciado has a quick first step, long arms, and the arm strength to rifle balls across the infield to first base in the blink of an eye.
"He has the athleticism, soft hands, and strong arm to be a solid defender at third base," says the Cubs' team website.
Aside from his defensive prowess, Preciado has the potential to be a credible hitter later in his career; although it is a limited sample size, he has hit .440 for a home run and 5 RBIs in seven games (31 plate appearances) for the ACL Cubs' Roster. Notably, he has also stolen three bases in 17 trips around the infield, already using his speed to his advantage.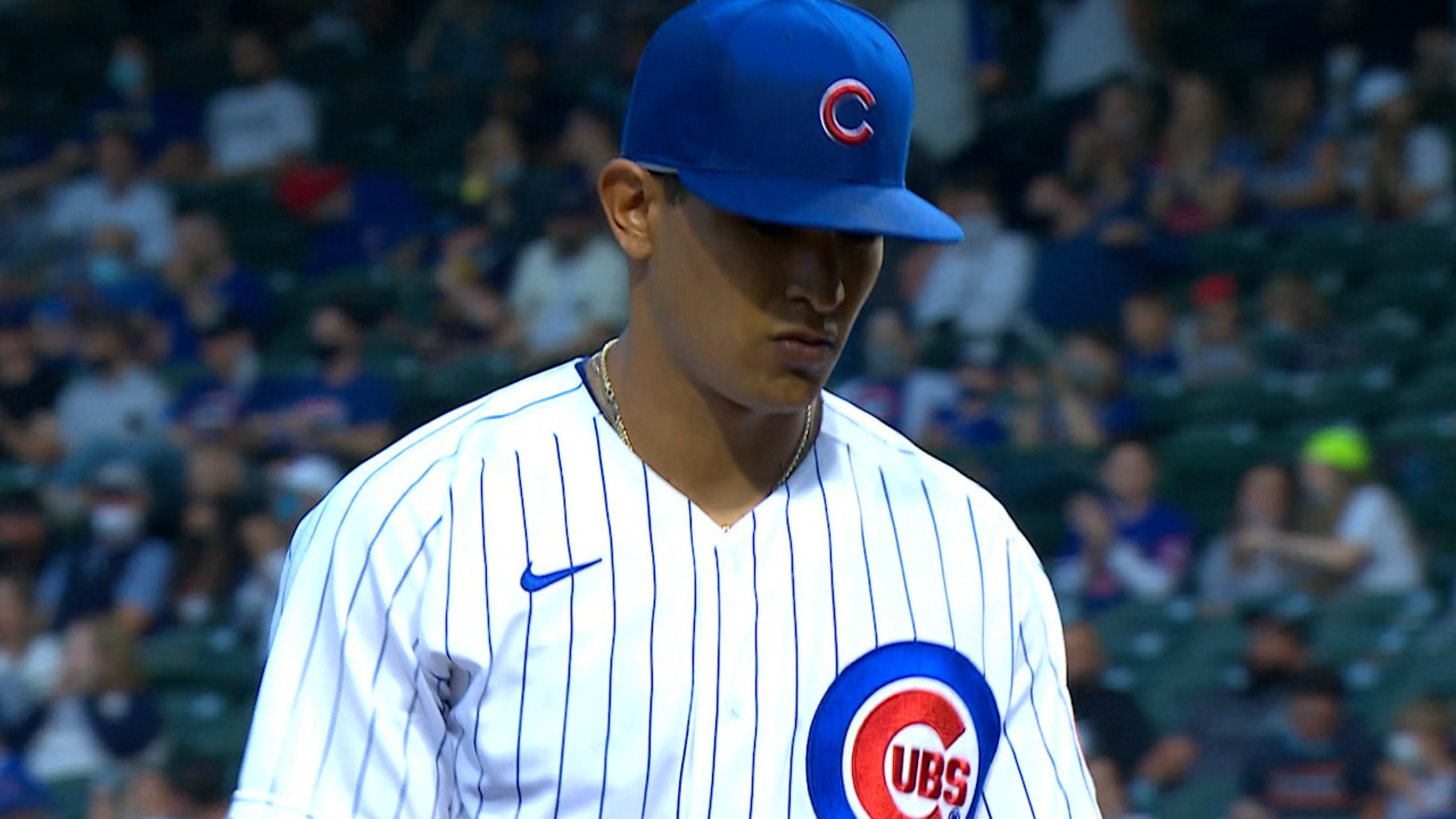 The young talent has a swing described as "relatively compact" with great bat speed— combine this with his large frame with room for growth, and he projects to be a real threat at the plate, especially as a switch hitter.
Preciado's ceiling is so high that he received incredible praise from Chicago's Vice President of Player Development, Matt Dorey.
"He reminds us a lot of Kris Bryant in high school — a guy that was really tall, lanky, athletic, played shortstop, has raw power, and the game is really easy to him at a young age," said Dorey. "We're really excited about getting him stronger and getting him acclimated to the Cubs system."
Preciado has competition from other shortstop prospects Cristian Hernandez and Ed Howard, and third-base talent Christopher Morel, but he is still very young. As time passes and he matures physically and refines his skills, he will become a more polished player, ready to move up the ladder.
Keep an eye on Preciado a couple of years from now, especially in upcoming Spring Training sessions— with his size, athleticism, youthful energy, and incredible potential, and he will draw attention to himself sooner than later. The Cubs have a solid future ahead of them, headlined by Preciado.
—
Grant Mitchell is a sportswriter and multimedia contributor for the Sports 2.0 Network dealing with basketball, football, soccer, and other major sports: you can connect with him on Twitter @milemitchell to stay up to date with the latest sports news and to engage personally with him.
---
Join our Discord
to leave a question or comment regarding this article. We have sports fans talking betting all day — every day! JOIN THE DISCORD NOW AND QUALIFY FOR PRIZES & BETTING SWAG!
---